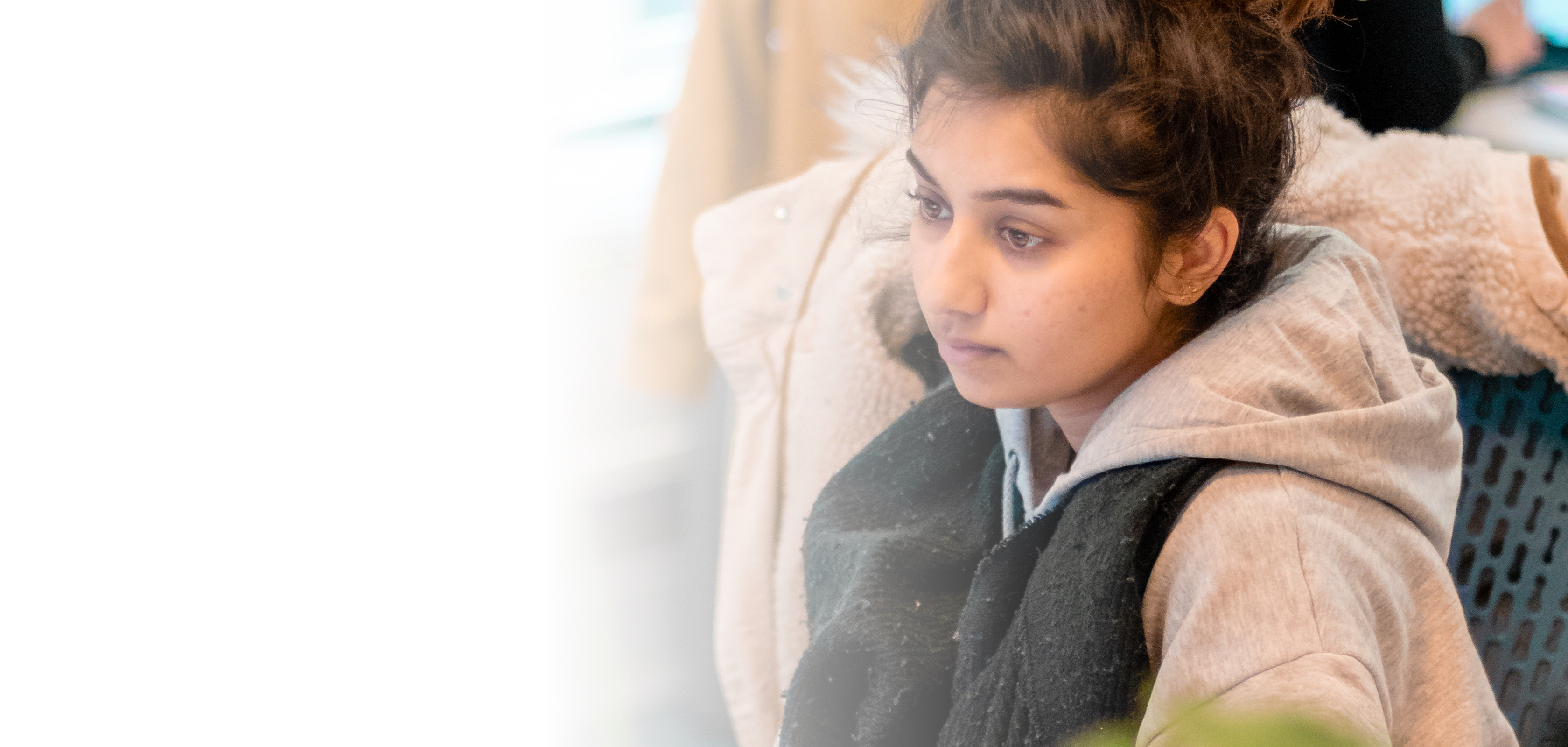 Nomensa is a strategic experience design agency. Combining our experience in psychology, interaction design and technology, we transform digital experiences.
We work hard to understand people, their emotional reaction to design and create exciting digital interactions in response to this. We have one of the largest specialist teams in Europe, who work with our large, diverse client base across multiple private and public sectors. We design award winning digital experiences that have benefitted millions of people. From blue chips to start-ups, from Deliveroo to the NHS, whatever the sector, we deliver experience excellence.
We've grown significantly in the past two years and have ambitious growth plans for the future. With over 140 staff across Bristol, London, and Amsterdam, we now have an exciting opportunity for an Account Manager to join our Commercial Team in Bristol.
Why choose Nomensa?
We've created a supportive working environment where you can expect to work with, and learn from, teams of highly collaborative practitioners. We are one of the few companies within the UK to achieve an Investors in People gold standard accreditation and are committed to giving our people a supportive platform for career development. Employee wellbeing is at the heart of our priorities, we have invested in support mechanisms, such as Wellbeing Officers, Mental Health First Aiders and 121 counselling sessions to support our people when they need it most.
We support flexibility and are currently enabling hybrid working, so that teams can come together to collaborate and integrate, as well as maintaining the flexibility to work from home. We work hard at creating an exciting, collaborative environment where we have one focus: humanising technology. The people you will be working with are passionate, care deeply about quality and excellence and take great professional pride in their work.
What you'll be doing
As part of the Client Services team at Nomensa, you'll be managing a varied portfolio of exciting accounts in the commercial, charity and government sectors.
Working on cutting-edge and interesting technical projects, you'll be the 'voice of the client' at Nomensa. Advocating their needs and making sure that the work we do matches their objectives, and helps them to reach their strategic goals. It's a commercial role, so you'll also be involved with pitches, and crafting and curating proposals for the work that we do.
You'll be instrumental in setting your clients' strategy, and helping them stay ahead of the curve, so that they can exceed customer expectations with great UX, service design, development and accessibility.
Working closely with our experienced practitioners, you'll act as the key driver and owner of an assigned set of accounts and be responsible for bringing opportunities to closure. You'll need to get under the skin of opportunities with our clients by understanding their digital strategy, markets, issues, opportunities, and nurture relationships with new contacts within our client base.
By initiating workshops and developing strategic programmes of work, the types of briefs you will manage will range from user testing, content design, accessibility, user research, design to full scale digital transformation programmes where we are unpicking an organisation's strategic objectives and challenges, and having a direct impact on their success through the work we do.
What we're looking for
You'll be excited by autonomy and understand what it's like to be a great client partner in an agency – proactively guiding the client relationship, and ensuring that we deliver an excellent client experience. We're looking for someone who is very commercial, with experience of growing accounts and picking up new business activities will be desirable.
You'll ideally have experience managing projects that are technical in scope/involving the development of web applications (desirable, not essential).
To be considered at the Account Director level, you will bring a track record of accurate financial forecasting, developing account strategies and leading long-term C-suite client relationships with proven commercial success.
You'll be skilled at meeting with stakeholders of different backgrounds and levels within an organisation and you'll be a great communicator.
Agency client services experience is essential – we're looking for a proven client handler with a track record of leading accounts (and ideally also teams of Account Managers) and steering them to success and growth.
You'll also have a passion for sharing your experience and expertise among the Client Services team, especially more junior team members. We pride ourselves at Nomensa on being a "learning and teaching" agency.
You'll share your personal methods and successes with the wider team to help us all learn from each other and be the best we can be.
Benefits
Our benefits for UK employees include:
Time to recharge: 25 days holiday (rising to 30 with length of service), your birthday off, holiday transfer scheme (up to 5 days), Summer Fridays.
Health & Wellbeing: BUPA cashback scheme (enhancing to BUPA medical insurance with service), 24/7 EAP, life insurance, cycle to work scheme.
Financial wellbeing: competitive salaries and annual pay reviews, company pension contribution, Royal London financial wellbeing service.
Life outside of work: currently enabling hybrid working, employee discounts scheme, time off for charity work, regular socials and fun events arranged by our Chief Happiness Officers!
The application process
The closing date for applications is: Friday 25th November
If you're excited about working for us and don't have all the skills listed here, but have relevant experience or transferable skills, we would love to hear from you. We understand it can be off-putting to apply if you don't tick every box, but our culture is richer for the diverse backgrounds of our employees, and you may be exactly what we're looking for!
Interview Adjustments - We will do everything possible to create the best experience for candidates during our recruitment process, however we appreciate interviews can be challenging for some. Therefore, if we can make any adjustments to make you more comfortable or confident, please let us know. We're happy to allow flexibility on assessments, provide extra time for assessments/tests, have a chaperone on the interview with you, provide questions up front, or other suggestions that will enhance your experience. To discuss this in more detail, please contact our Talent Acquisition Manager, Sophie - swillis@nomensa.com.
Nomensa is an equal opportunities employer and positively encourages applications from suitably qualified and eligible candidates regardless of sex, race, disability, age, sexual orientation, gender reassignment, religion or belief, marital status, or pregnancy and maternity.