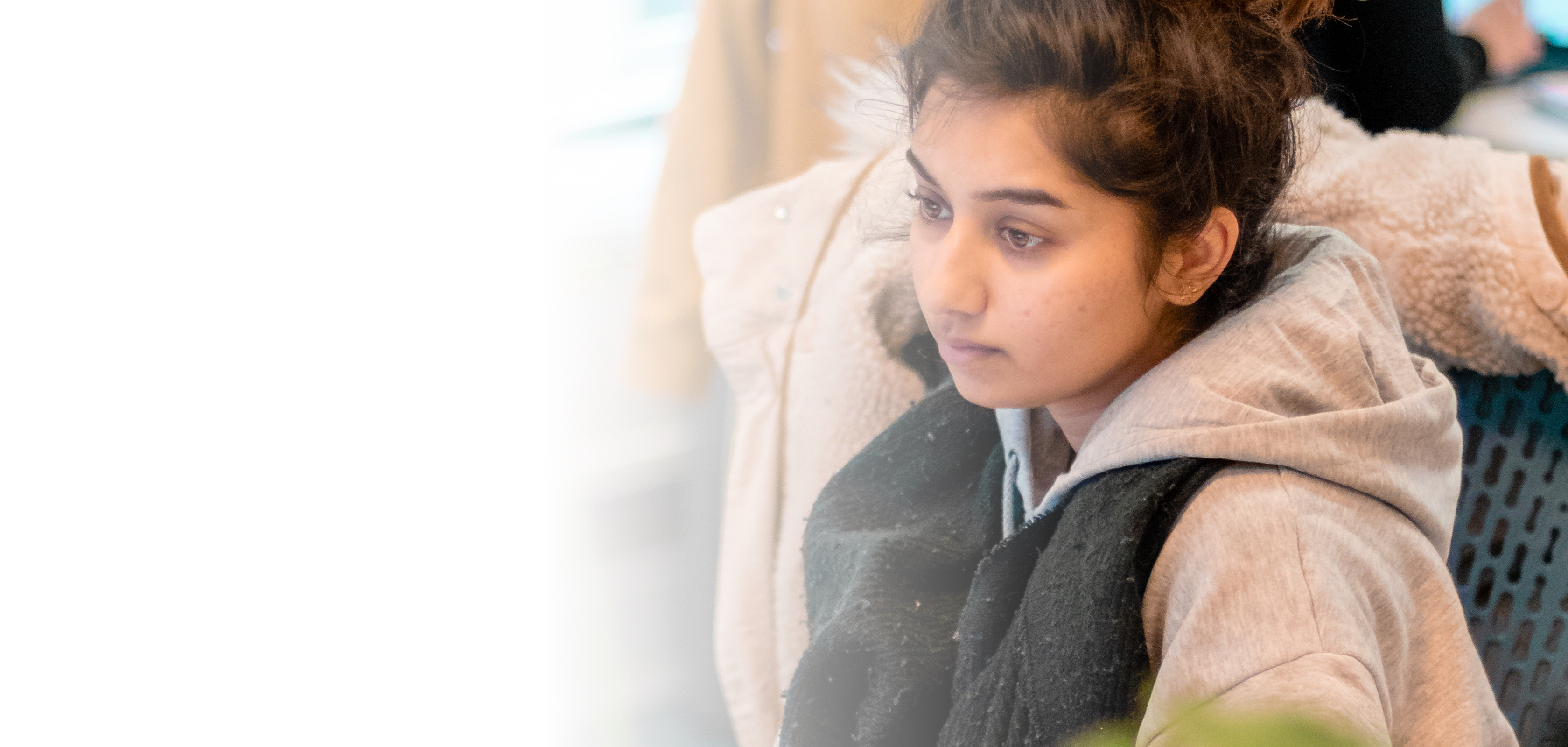 Principal UX Consultant
Bristol
Description
Nomensa is a strategic experience design agency. Combining our experience in psychology, interaction design and technology, we transform digital experiences.
We work hard to understand people, their emotional reaction to design and create exciting digital interactions in response to this. We have one of the largest specialist teams in Europe, who work with our large, diverse client base across multiple private and public sectors. We design award winning digital experiences that have benefitted millions of people. From blue chips to start-ups, from Deliveroo to the NHS, whatever the sector, we deliver experience excellence.
We've grown significantly in the past two years and have ambitious growth plans for the future. With over 140 staff across Bristol, London, and Amsterdam, we now have an exciting opportunity for a Principal UX Consultant to join our UX team in Bristol.
Why choose Nomensa?
We've created a supportive working environment where you can expect to work with, and learn from, teams of highly collaborative practitioners. We are one of the few companies within the UK to achieve an Investors in People gold standard accreditation and are committed to giving our people a supportive platform for career development. Employee wellbeing is at the heart of our priorities, we have invested in support mechanisms, such as Wellbeing Officers, Mental Health First Aiders and 121 counselling sessions to support our people when they need it most.
We're proud of our culture, so why not hear about it from our people?
"I love the people and the culture at Nomensa, I do have truly wonderful colleagues and I get to enjoy my working day with some really brilliant people around me" - Ashleigh, Account Director
We support flexibility and are currently enabling hybrid working, so that teams can come together to collaborate and integrate, as well as maintaining the flexibility to work from home. We work hard at creating an exciting, collaborative environment where we have one focus: humanising technology. The people you will be working with are passionate, care deeply about quality and excellence and take great professional pride in their work.
What you'll be doing
As an experienced UX Consultant you'll be providing a senior layer of user experience consultancy and strategic direction across the business. You'll be:
Setting the strategy for large scale programmes and multi-disciplined project teams.
Creating methodologies and frameworks from scratch, and communicating these to clients in an engaging way in order to meet their objectives.
Working with marketing to deliver talks and promote our services through thought leadership.
Supporting more junior members of the team to develop and become the best they can be.
Observing live user testing and interpreting / exploring solutions with clients.
Mentoring more junior members of the team, which is one of the most satisfying aspects of the job can be to help others to grow by identifying opportunities for them to learn new techniques.
Nomensa work across a wide range of sectors, commercial, not for profit, and in partnership with government departments such as the MET Office and NHS Digital, to name but a few. You'll be able to expect variety here but due to the demand for our services and respect we have garnered in the government sector, you could expect plenty of opportunities to redesign and shape some high profile government services and make a positive difference.
As a Principal, you'll be maintaining those close client relationships where we are often seen as a partner for the strategic value we offer. In some cases you could be setting the direction of really exciting programmes of work, with a multi-disciplinary team of specialists around you.
What we are looking for
We are looking for an experienced UX practitioner who can take the lead role on large scale programmes delivering both research and end-to-end experiences. Inspiring clients and teams all around them with their aptitude for design thinking, and tackling complex briefs is a must.
Agency experience would be useful, along with a keen enthusiasm to help with sales activities, and craft compelling strategies and proposals for new projects.
A strong ability to lead on, and commercially drive an account or portfolio of projects is fundamental to success in this role.
We'd like to talk to individuals who are used to leading workshops and presenting to C suite audiences, with practical experience of a wide range of user research and testing methodologies, and prototyping.
On top of this, Nomensa is seeing a rapid increase in the amount of work we are doing with government departments, so if you have worked to GDS principles and enjoy projects with a service design or healthcare element to them then we should be able to offer you a role with plenty of scope to lead on some very exciting programmes of work.
Benefits
Our benefits for UK employees include:
Time to recharge: 25 days holiday (rising to 30 with length of service), your birthday off, holiday transfer scheme (up to 5 days), Summer Fridays.
Health & Wellbeing: BUPA cashback scheme (enhancing to BUPA medical insurance with service), 24/7 EAP, life insurance, cycle to work scheme.
Financial wellbeing: competitive salaries and annual pay reviews, company pension contribution, Royal London financial wellbeing service.
Life outside of work: currently enabling hybrid working, employee discounts scheme, time off for charity work, regular socials and fun events arranged by our Chief Happiness Officers!
The application process
The closing date for applications is: Friday 12th August
If you're excited about working for us and don't have all the skills listed here, but have relevant experience or transferable skills, we would love to hear from you. We understand it can be off-putting to apply if you don't tick every box, but our culture is richer for the diverse backgrounds of our employees, and you may be exactly what we're looking for!
Interview Adjustments - We will do everything possible to create the best experience for candidates, however we appreciate interviews can be challenging. So, please let us know if we can make any adjustments to make you more comfortable or confident. We're happy to provide extra time or flexibility on assessments, have a chaperone on the interview, provide questions up front, or other suggestions to enhance your experience.
Sophie, our Talent Acquisition Manager can help with any questions - swillis@nomensa.com
Nomensa is an equal opportunities employer and positively encourages applications from suitably qualified and eligible candidates regardless of sex, race, disability, age, sexual orientation, gender reassignment, religion or belief, marital status, or pregnancy and maternity.