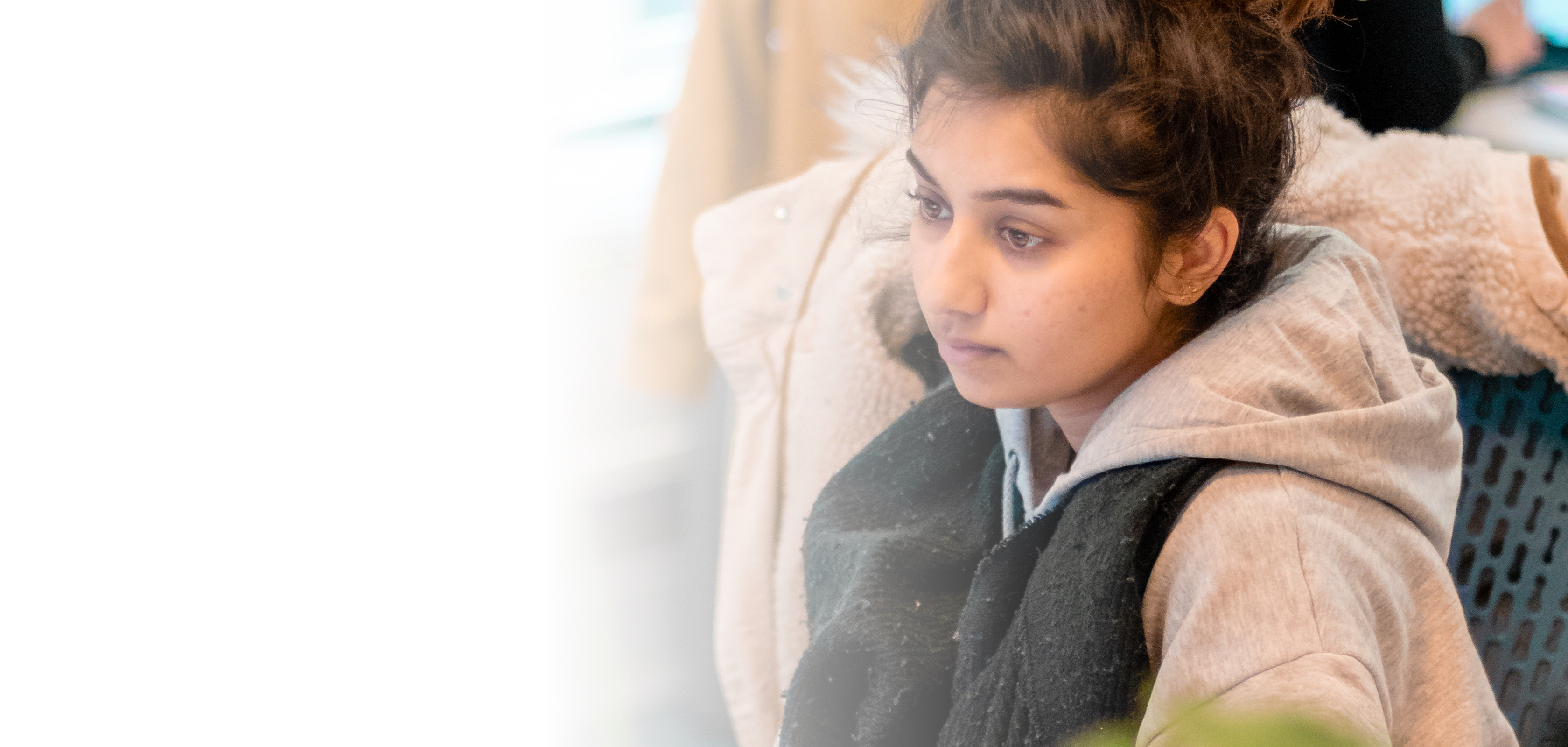 Nomensa is a strategic experience design agency. Combining our experience in psychology, interaction design and technology, we transform digital experiences.
We work hard to understand people, their emotional reaction to design and create exciting digital interactions in response to this. We have one of the largest specialist teams in Europe, who work with our large, diverse client base across multiple private and public sectors. We design award winning digital experiences that have benefitted millions of people. From blue chips to start-ups, from Deliveroo to the NHS, whatever the sector, we deliver experience excellence.
We've grown significantly in the past two years and have ambitious growth plans for the future. With over 140 staff across Bristol, London, and Amsterdam, we now have an exciting opportunity for a UX Consultant to join our UX team in Bristol.
Why choose Nomensa?
We've created a supportive working environment where you can expect to work with, and learn from, teams of highly collaborative practitioners. We are one of the few companies within the UK to achieve an Investors in People gold standard accreditation and are committed to giving our people a supportive platform for career development. Employee wellbeing is at the heart of our priorities, we have invested in support mechanisms, such as Wellbeing Officers, Mental Health First Aiders and 121 counselling sessions to support our people when they need it most.
We're proud of our culture, so why not hear about it from our people? I love the people and the culture at Nomensa, I do have truly wonderful colleagues and I get to enjoy my working day with some really brilliant people around me - Ashleigh, Account Director
We support flexibility and are currently enabling hybrid working, so that teams can come together to collaborate and integrate, as well as maintaining the flexibility to work from home. We work hard at creating an exciting, collaborative environment where we have one focus: humanising technology. The people you will be working with are passionate, care deeply about quality and excellence and take great professional pride in their work.
What we're looking for from you
You're a successful UX practitioner who has delivered effectively in a busy, project based environment. Agency experience and sales support experience would be useful, as would be experience working within the Government Digital Service framework.
You have excellent interpersonal skills (think client focus, trust-building, curiosity, creativity, proactivity etc.) and alongside this the right professional skillset.
With a supportive and flexible attitude you enjoy collaborating and connecting with others, building effective relationships with colleagues, clients and all the varied stakeholders involved in digital projects and transformations.
You enjoy working independently and taking accountability for your work, and equally thrive in being part of and contributing to the teams you are part of.
You move adeptly from detail to wider thinking when needed to bring real value to your work and get satisfaction from a job expertly done!
What you'll be doing
As a UX practitioner you'll play a key role in high profile client work, working both independently and with teams on challenging projects from concept to delivery. Your work will vary from creating research methodologies and design frameworks to watching live user testing and interpreting / exploring solutions with colleagues to inform and develop creative and market-leading solutions.
Our clients and their needs are equally varied so you'll have an opportunity to apply your skills and knowledge to a range of projects. Growth is really strong in the government sector, so you could find yourself redesigning and shaping services that make a positive difference to millions of users at national and local level.
You'll be responsible for ensuring high quality deliverables, whether this is through your independent work or in close collaboration with your colleagues across the full range of UX and agency specialisms and activities.
You'll work equally closely with clients to develop a strong understanding of their requirements, which you will use to positive effect to advise them on their digital strategy, as well as guide our own sales and marketing activities to support new business development.
You will learn through the variety and breadth of projects, as well as through the talented colleagues you will work with.
You'll also have the opportunity to showcase your skills and build your personal profile through getting involved in delivering some of our frequent and highly regarded seminars and presentations, good for consolidating Nomensa's market position as leaders in the UX field and good for you!
Benefits
Our benefits for UK employees include:
Time to recharge: 25 days holiday (rising to 30 with length of service), your birthday off, holiday transfer scheme (up to 5 days), Summer Fridays'.
Health & Wellbeing: BUPA cashback scheme (enhancing to BUPA medical insurance with service), 24/7 EAP, life insurance, cycle to work scheme.
Financial wellbeing: competitive salaries and annual pay reviews, company pension contribution, Royal London financial wellbeing service.
Life outside of work: currently enabling hybrid working, employee discounts scheme, time off for charity work, regular socials and fun events arranged by our Chief Happiness Officers!
The application process
The closing date for applications is: 30th September 2022
If you're excited about working for us and don't have all the skills listed here, but have relevant experience or transferable skills, we would love to hear from you. We understand it can be off-putting to apply if you don't tick every box, but our culture is richer for the diverse backgrounds of our employees, and you may be exactly what we're looking for!
Interview Adjustments - We will do everything possible to create the best experience for candidates, however we appreciate interviews can be challenging. So, please let us know if we can make any adjustments to make you more comfortable or confident. We're happy to provide extra time or flexibility on assessments, have a chaperone on the interview, provide questions up front, or other suggestions to enhance your experience.
Sophie & Corrie in our Talent team can help with any questions - TalentAcquisitionTeam@nomensa.com.
Nomensa is an equal opportunities employer and positively encourages applications from suitably qualified and eligible candidates regardless of sex, race, disability, age, sexual orientation, gender reassignment, religion or belief, marital status, or pregnancy and maternity.