Moving your website to a new content management system is a big decision so it's important to get it right. After all, it will influence how you work for years to come.
There's a thrill about the possibilities of using new technologies, but it's important to make sure that the choice of technology is enabling your objectives, rather than having technology define the approach.
That was the situation for Colchester City Council in mid-2023. They were interested in moving to LocalGov Drupal but needed evidence that it would work for them to encourage buy-in from senior stakeholders. This was where we came in with a proof of concept that helped guide their decisions.
Existing tech stack
Colchester City Council's websites are a combination of Microsoft Dynamics 365 and WordPress microsites. Despite having a skilled web development team, this variety of technologies is making life harder than it should be. On top of this, the per-view billing model from Power Pages used on the main website was less than ideal.
Transforming the processes for creating, maintaining and updating their websites was top of the wish-list. The council joined the LocalGov Drupal community to explore alternative technologies that would set them up for long-term success.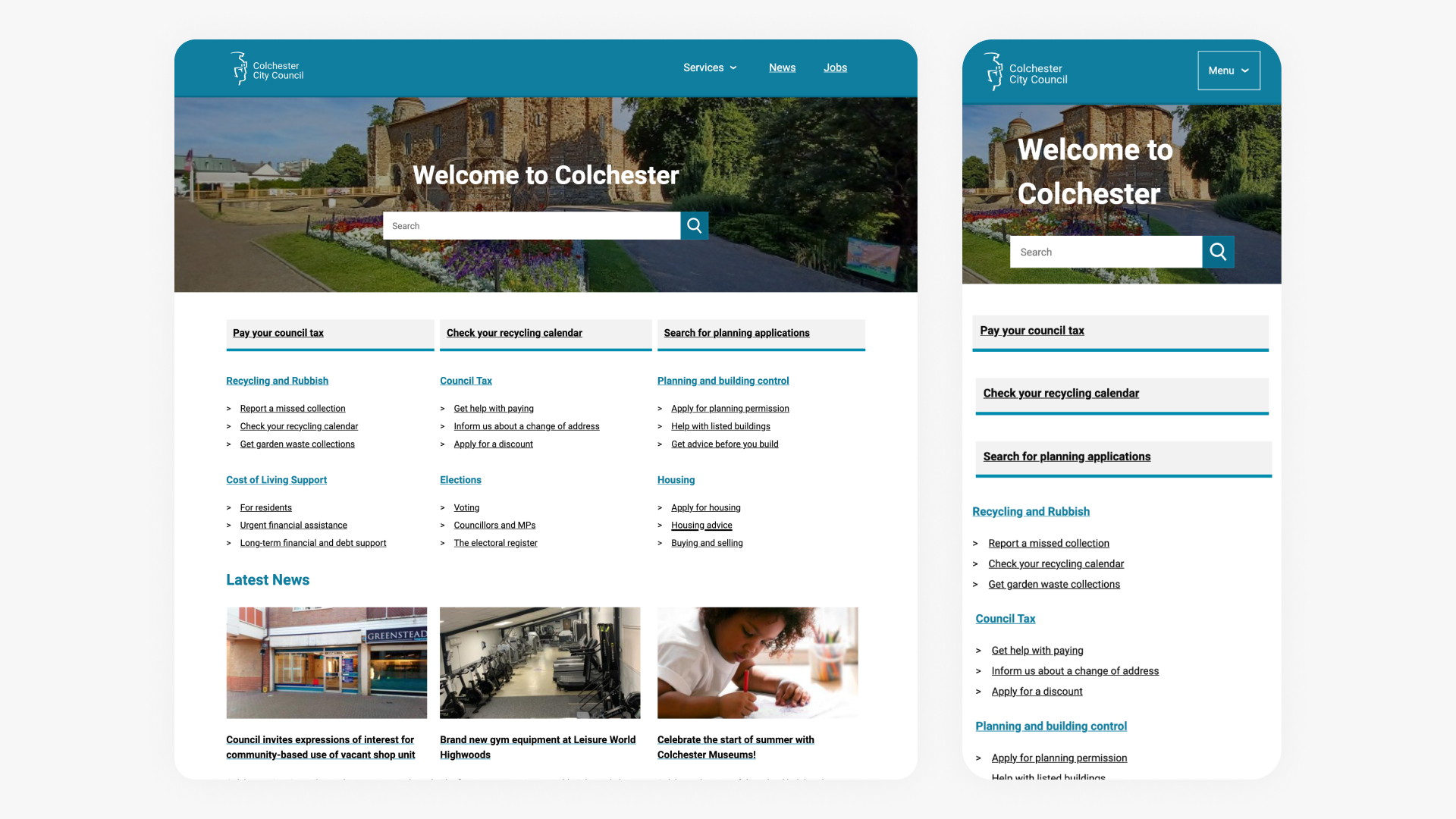 Demonstrating the value of LocalGov Drupal
The Colchester City Council development team wished to validate the technology by building a proof-of-concept, acting as a mini-discovery and to demonstrate to the wider council what the software enables.
We worked with Colchester to help their development team from a technical perspective. Our first task was to set up LocalGov Drupal with a development environment and a custom theme using Colchester City Council's branding. On top of this, they were interested using their existing Microsoft Azure skills, so we set up a hosting environment in their Azure tenant, using Infrastructure as Code and DevOps practices.
The proof of concept approach was lower risk and lower cost than investing fully in a new technology and the team could still explore other options. By giving the team a clickable demo site they could share internally to show the benefits of LocalGov Drupal, but going beyond the out-of-the-box demo we enabled their staff to demonstrate the value they could add.
"Nomensa was highly committed and they delivered what they had promised. On the technical side, Nomensa offered us good recommendations and completed this project with a high standard."
Anushiya Sivanraj
Lead Web Developer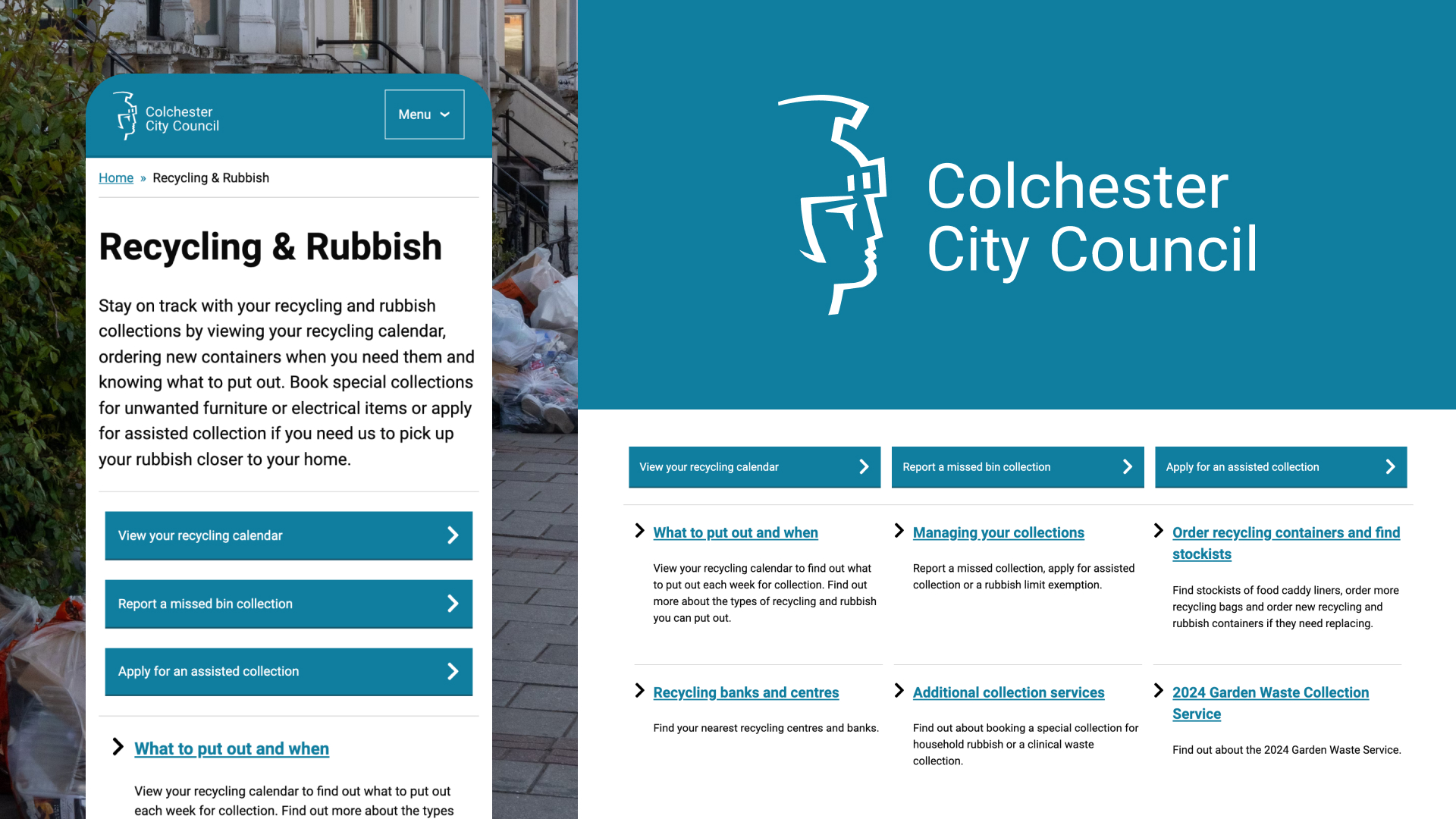 Training for Colchester team
After creating the initial build of the proof of concept, we started on a two-week training programme for the Colchester team. We wanted the training to be practical and digestible so we:
prioritised the most immediate things the team needed to know
kept each session to about an hour to keep it focussed
recorded each session to revisit or share with other colleagues
Each of the 11 hands-on sessions covered up to three new subjects which we demonstrated in real time. Each session followed a similar format which included:
a recap of the previous session and time to answer questions
introducing the new subjects
discussions about how the new subjects could be applied immediately
a check-in to see that we were headed in the right direction and that the next session's new subjects were appropriate
"Our favourite element in this project was the upskilling sessions which were highly beneficial to the web team at Colchester City Council."
The training sessions gave the Colchester developers a quick start and helped them apply their skills to the LocalGov Drupal platform. This approach allowed the web team to further customise the CMS, styling and content themselves, resulting in a proof-of-concept site that they are confident in.
Curious about LocalGov Drupal?
We've collaborated with numerous councils on their web projects, both big and small. If you're curious about what LocalGov Drupal could do for you, get in touch to explore your ideas.